If I could give six stars I would! Antonella's apartment is incredible! It's beautiful, immaculately clean, and in a great location. Antonella is a wonderful host who helped us coordinate all of our day activities. She looked after us like a mother. We absolutely loved our stay and would highly recommend to anyone visiting Ortigia! We can't wait to visit again!

Brooke - Ortigia Luxury - 29 May - 04- Giu 2019

Ortigia Luxury Apartments felt like a dream...

First of all Antonella is a very personable Hostess! We enjoyed her introduction to the apartment, the area, and her many stories of growing up in Sicily! We wanted the experience of staying in a Palace, and that's how we felt! Truly an amazing atmosphere. The apartments we stayed in were all Beautiful, Unique, Spacious, and generously appointed. We only stayed one night and wished we had more time to enjoy the luxury... Thank you for a lovely stay, we hope to return!

Nothing. The place was amazing! Parking in Ortigia of course is challenging. But, that is not the fault of the property owner of course!

Robert - Ortigia Luxury - 23 Feb 2019

Antonella's apartment is everything that is promised. It is beautifully renovated and decorated, with very comfortable bed and sofas. We found the living room to be a comfortable place to spend a quiet evening, the dining table there was just fine for our dinner. We stayed in early February, so the weather was too cool for us to use the courtyard, but we can just imagine that it would be a wonderful place to hang out in warmer weather. The kitchen was adequate for our needs; we were able to cook a simple meal there with no trouble. The location, as promised, is excellent, and Antonella is a delightful, kind, and helpful person. We did find that that there the bedroom and bathroom were a little damp, and we found that things took a while to dry out. In warmer, dryer weather that is probably not an issue. All in all, Antonella's unusual and attractive apartment is an excellent value for the money, and you won't find a nicer host anywhere.

Tom - Casa Grufio - 6 feb - 9 feb 2019

What an apartment with great hosts! If you are looking for something special and in the heart of historic Syracuse - this is it. From thoughtful and very communicative hosts, a warm welcome (in Italian), to the well appointed finishes and a comfy bed. Thanks Max and Antonella we loved it!

Michael - Casa Grufio 19 mag - 21 mag 2019

Our family had a fantastic experience in Siracusa. This incredible home is literally a palace and in a fantastic location. More importantly, Antonella was a warm and gracious host, providing local tips and checking in to see how we were doing. Fresh produce and delicious wine awaited us - a great treat after our long journey. Our three teens enjoyed the loft bedrooms and the wifi. We enjoyed a private wing and can't wait to return in the summer in the near future! Grazie mille!

Alvaro - Luxury Ortigia - 17 feb - 20 feb 2019
Things which are better to know!
19 June 2018 - 0 Comments
Do not access Ortigia restricted area in the following hours: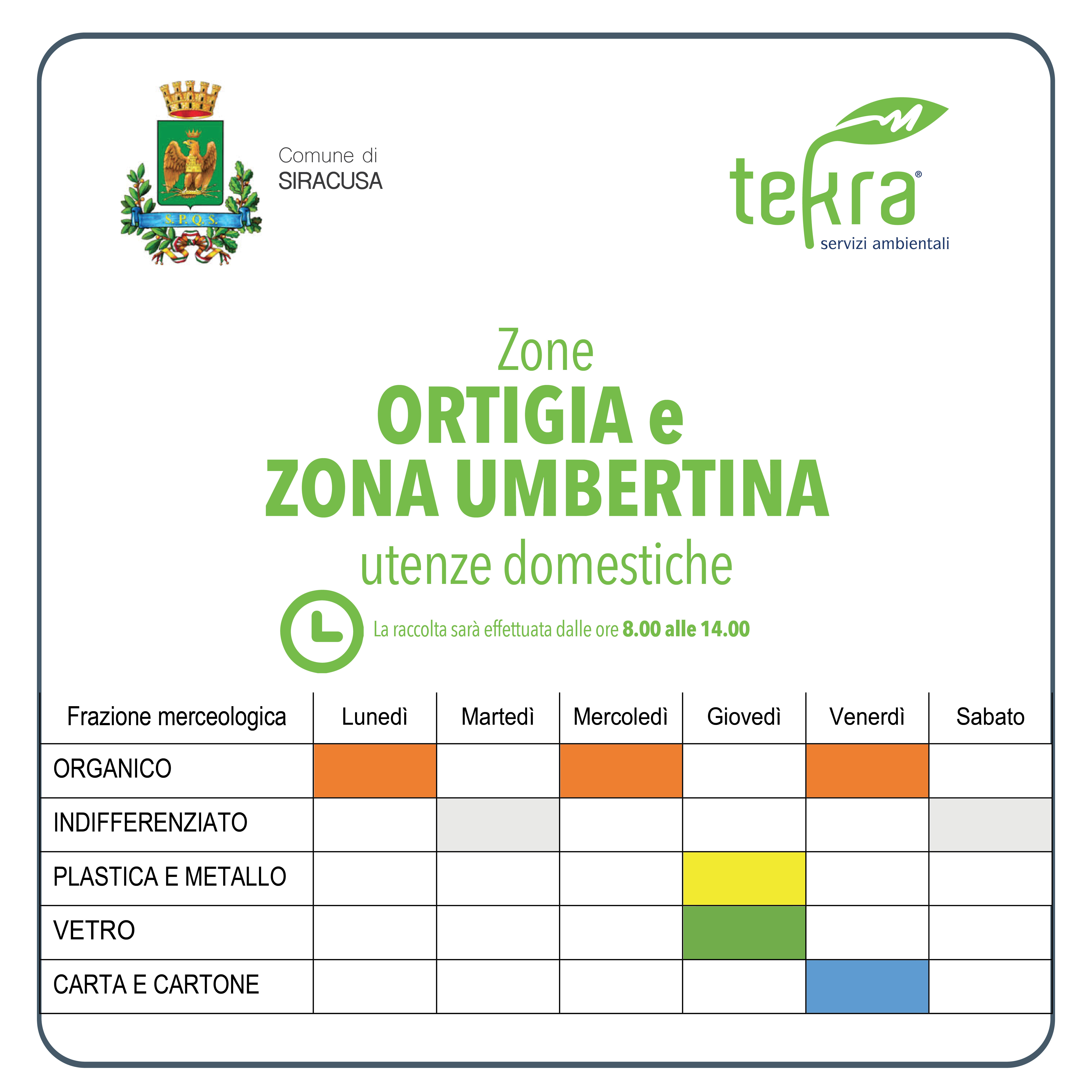 23 March 2019 - 0 Comments
Please inform yourself about the local separate collection as follows: ...
24 March 2019 - 0 Comments
We remind you that the historic center of Ortigia is forbidden to traffic for non-resident cars except for ...